Welcome to our website
Thank you for taking the time to visit our website. We specialize in process measurement, control and automation instrumentation. The site contains technical data sheets and full user manuals for our unique range of European manufactured temperature controller, signal converter, digital panel meter, PLC & HMI automation solutions.
Digital panel meters
Ucontrol offer some of the most attractive solutions for your process measurement and display applications. Our entry level low cost digital panel meters provide universal inputs, transmitter power supply and wide ranging power options. our new STR550 below is at the forefront of Digital panel meter technology. It has 7 backlight colours which can change on alarm threshold, can be programmed for vertical or horizontal orientation & has bar-graph and trend display options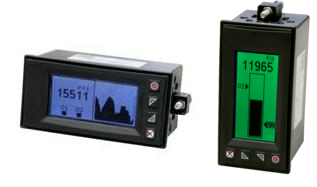 PID Controllers
The ATR PID & temperature controller range provide simple, cost effective process control solutions. Devices such as the ATR243-20 PID controller pioneered features such as memory card programming, wide ranging 24 to 240VAC/DC power supply PC configuration and programmable input & output selection. The ATR401 & ATR421 Temperature controller tackle more demanding applications such as servo valve drive control and multi-stage programmers for Kiln applications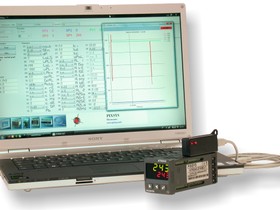 Service & Support
Whether you intend to specify a simple temperature sensor or install a full control system, Ucontrol will provide unrivalled level of pre-sale and after-sale support. Unlike the majority of our customers we know our products really well and we endeavour to ensure the experience using them and dealing with us is as pleasant and hassle free as possible.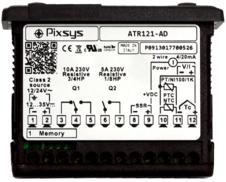 NEW!! Current Transformer with Modbus RTU
2000.35.013 TRMS AC/DC 50A current transformer with Modbus RTU and analogue output. Utilizes hall effect sensing technology for high accuracy. See Signal Converter
page for full specification.