The Trumeter APM-MAX  Process digital panel meter is a large display, multi-colour RGB back-lit LCD panel mounting meter for 0-10V, 4-20mA,  and DC current shunt inputs with Ethernet and RS485  Modbus RTU and TCP/IP communications.  An innovative, easy to configure, programmable digital panel meter providing highly visual display of your critical parameters with interface to external control systems via communications.
The APM-MAX also has digital and analogue 4-20mA outputs for integration into control circuitry.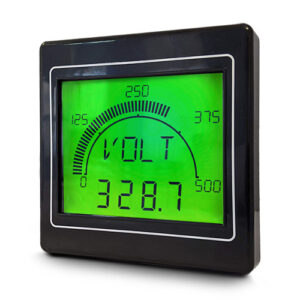 The APM-MAX-M23 has been specifically designed for engineers requiring a more effective way of monitoring and displaying essential process data. The Trumeter APM series digital displays are revolutionizing the future of panel meter industry.